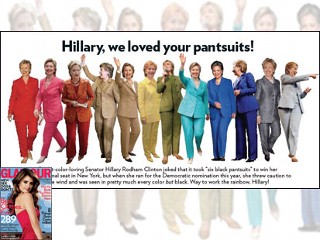 GRAND SLAM.
She was slap-the-knee-spit-on-your-neck-fantastic tonight. I feel like she showed the party, his and hers, that there needs be unification. And fire. And passion.
I liked it.
We've done it before, we can do it again…delicious.
No way, no how, no McCain.
We don't need four more years of the last eight years.
Girl had some good stuff tonight. Love her, hate her, whatever. Her words were powerful, and engaging and motivating and hopefully convincing enough to get the party unified.
Were you in this campaign for me…or for these reasons….that was awesome.
Are you watching? Do you care about this stuff? What do you think about the speeches thus far?
and holy hell, did anyone see BILL mouthing the words "i love you forever" ????
GAHHHHH!!!